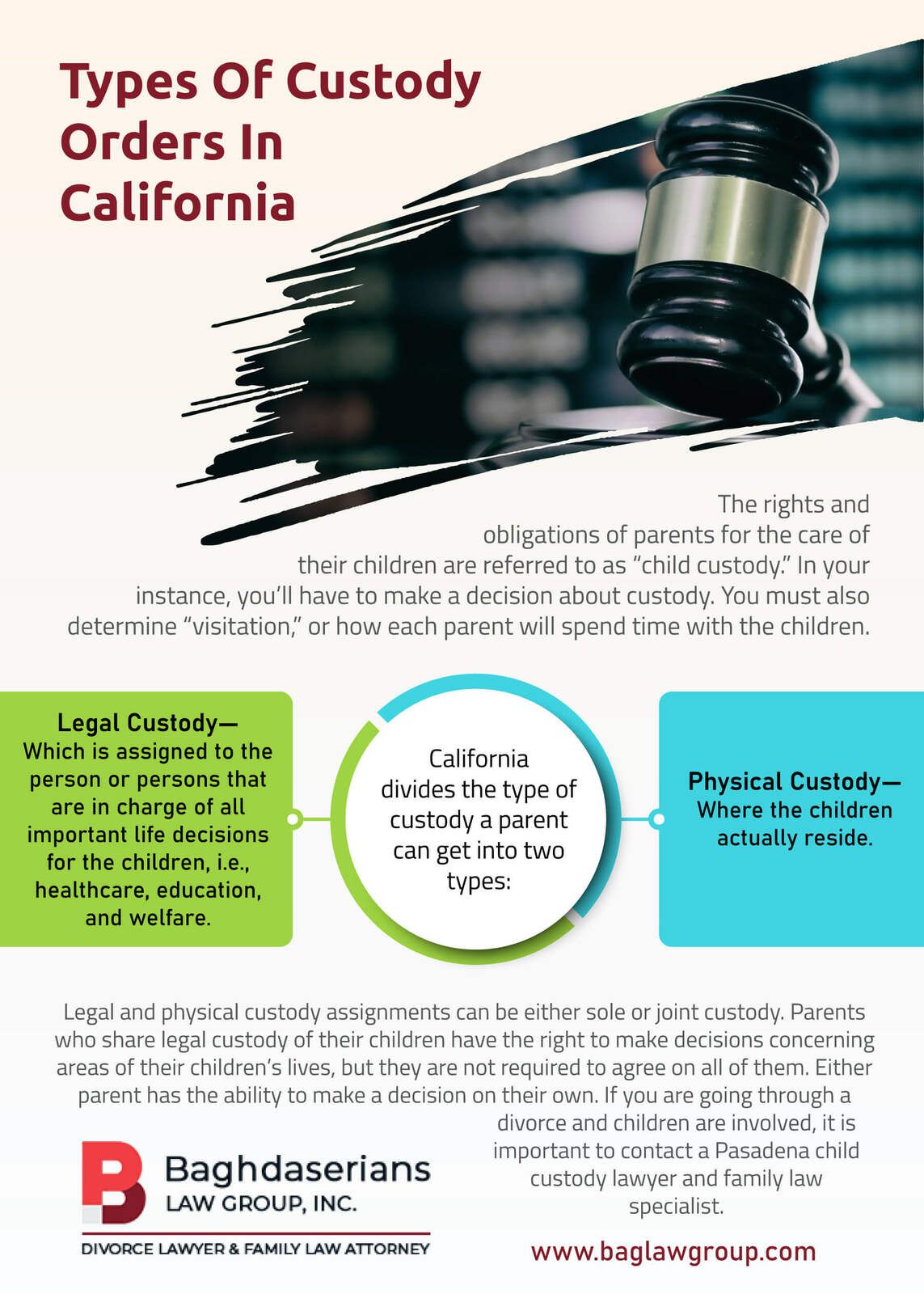 The rights and obligations of parents for the care of their children are referred to as "child custody." In your instance, you'll have to make a decision about custody. You must also determine "visitation," or how each parent will spend time with the children.
California divides the type of custody a parent can get into two types:

Legal Custody—Which is assigned to the person or persons that are in charge of all important life decisions for the children, i.e., healthcare, education, and welfare.

Physical Custody—Where the children actually reside.

Legal and physical custody assignments can be either sole or joint custody. Parents who share legal custody of their children have the right to make decisions concerning areas of their children's lives, but they are not required to agree on all of them. Either parent has the ability to make a decision on their own. If you are going through a divorce and children are involved, it is important to contact a Pasadena child custody attorney and family law specialist.